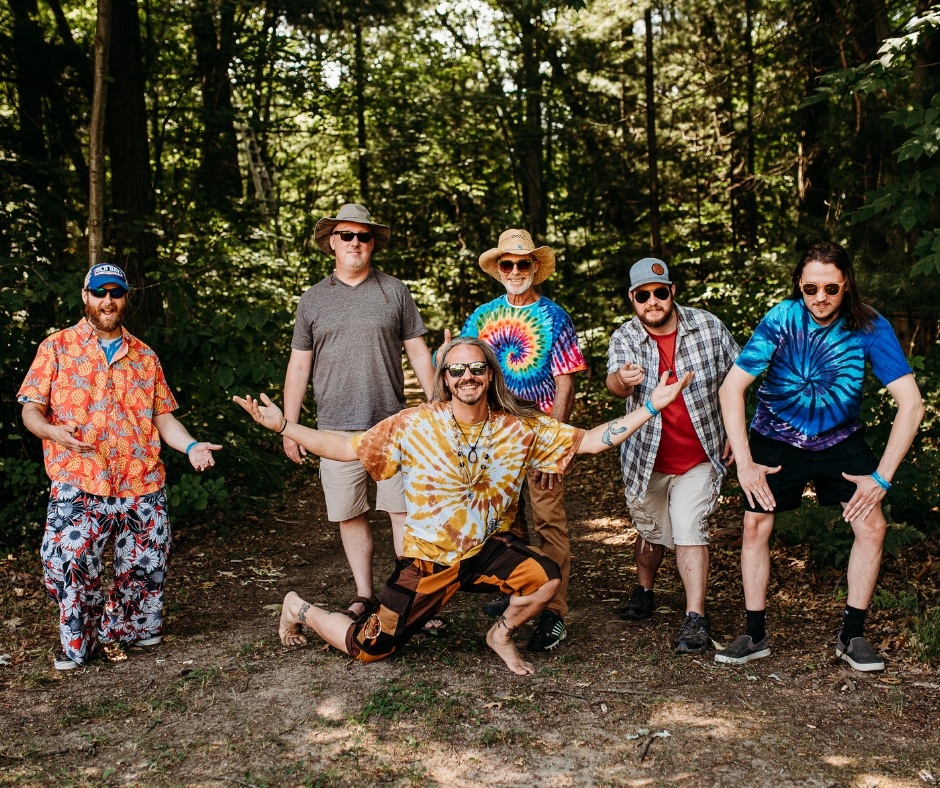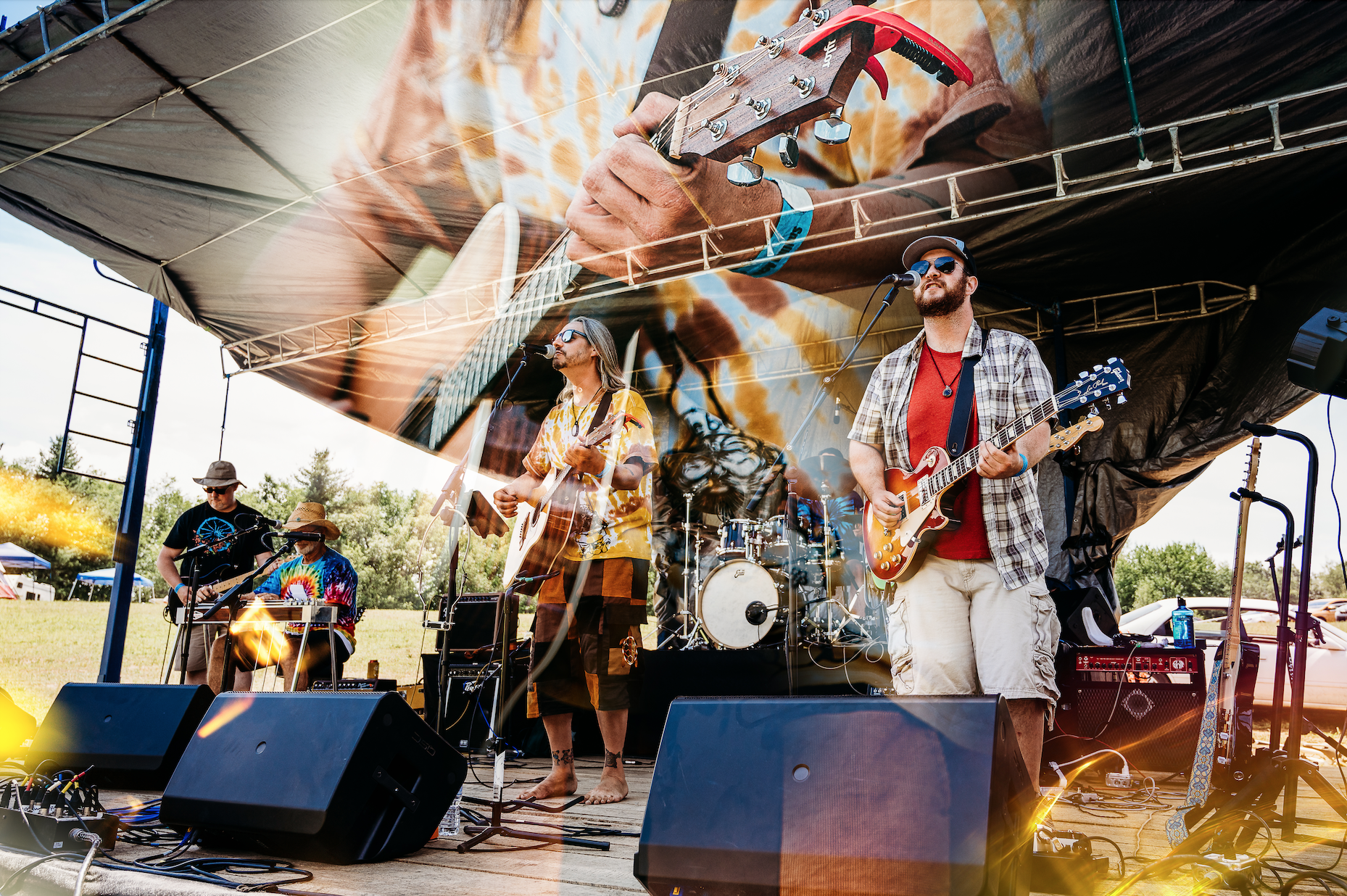 The Bandwagon is the supporting cast that sometimes backs up Nicholas James Thomasma. When asked if the band played any honky-tonk, Pete Weatherhead slyly replied "Nope.  It's more like Hippie-Tonk." Get ready for good times ahead. Hop on the Bandwagon!
The Bandwagon is: 
Nicholas James Thomasma - Vocals, Guitar, Harmonica
Pete Weatherhead - Pedal Steel, Fiddle, Harmonies
Alex Austin - Guitar, Vocals, Mandolin
Greg Baxter - Guitar, Production
Dan Hildebrandt - Bass
Brandon Pratt - Drums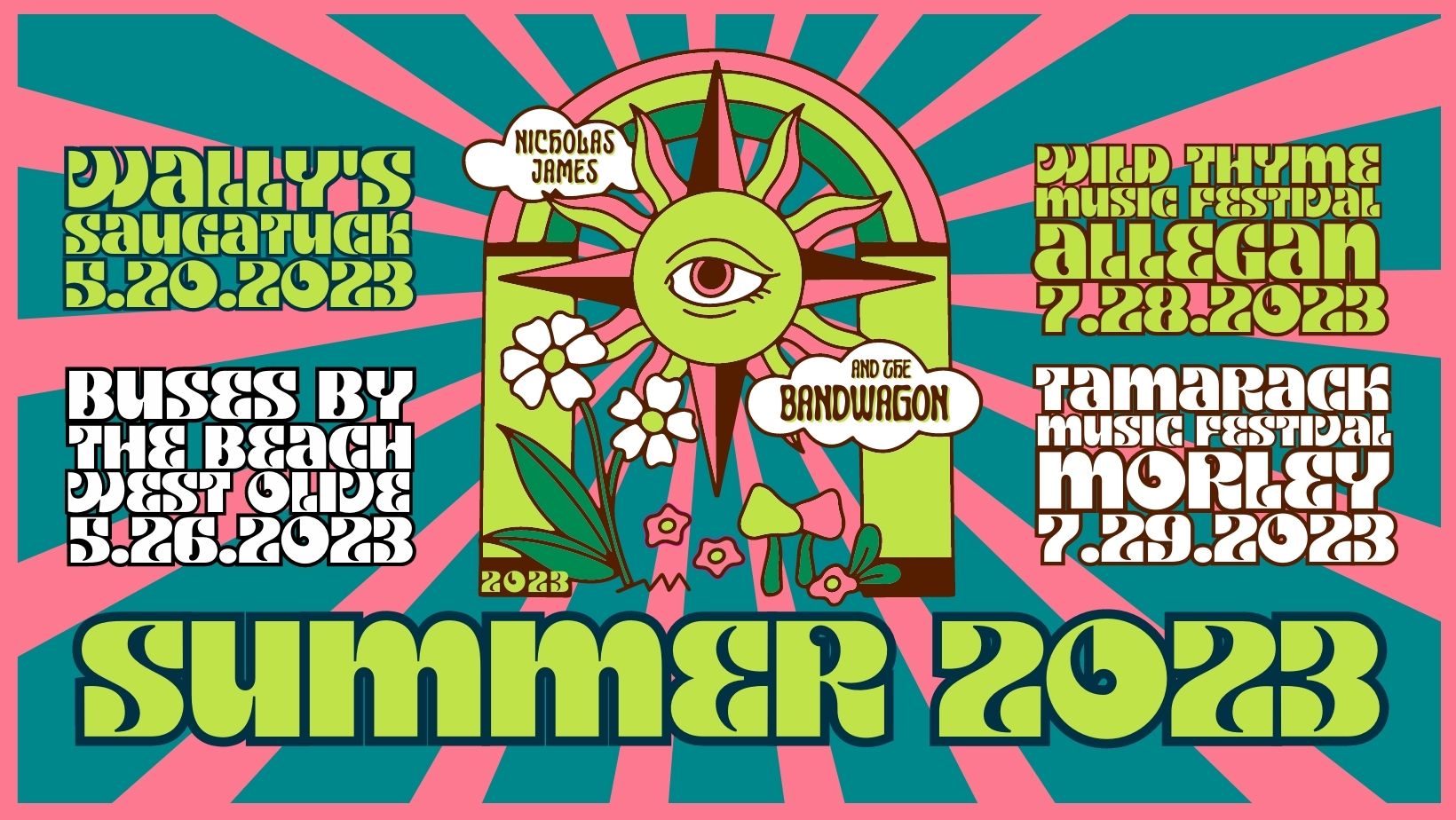 Quotes: 
"Singer-songwriter Nicholas James Thomasma is a Grand Rapids native and a Michigander to the core. He even has the Great Lakes tattooed on his arm and professes real love for the region in earthy, country-imbued songs drenched in honesty and authenticity. Thomasma also happens to be a supremely talented singer" - John Sinkevics, Local Spins
"Thoughtful, heartfelt songs, drawn from his life, played in this intimate setting: I found it very appealing and affecting. This is a man who loves his avocation, his vocation, and his city." -Chad Wedeven, Stolen Wallpaper
Ain't Never - Solo Acoustic - Live at Ed Dunneback and Girls Farm
Official Video for Bus Life - Nicholas James and the Bandwagon
Eighteen - Nicholas James and the Bandwagon - Performed Live at Founders Brewing Co.
Official Video for Johnny Appleweed - Nicholas James and the Bandwagon - Animated by Matt Rasch
Click here to listen to Johnny Appleweed
Click here to listen to Bus Life
Additional Photos: